LocoRoco 3

Logo for LocoRoco 3

Platform

PSP

Release Date

June 13, 2013

Developed By

Japan Studio

Published By

Sony Computer Entertainment
LocoRoco 3 is the sequel to both LocoRoco and LocoRoco 2. It will release on June 13, 2013 for the PSP. This game contains all-new features including a new LocoRoco, 3 new mini-games, a Loco Condo (similar to the MuiMui house from LocoRoco 2, but with the original Loco House and you place furniture inside just like the MuiMui house), and a brand new plot.
Bon Mucho and his minions return once more. But this time, they kidnapped all of the LocoRoco minus Kulche and Zeckitol, with the latter being the newest LocoRoco with an orange color. It is up to the two to save them and stop Bon Mucho and the Moja army. The BuiBui have gotten a king, the BuiBui King. They must go through 50 new stages with obstacles to rescue the rest of the LocoRoco.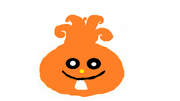 Playable Characters
Edit
Kulche (Defaut)
Zeckitol (Found in Yamboona Tree 2)
Priffy (Unlocked when player beats the entire game only)
Tupley (Same as Priffy)
Pekerone (Same as Priffy)
Budzi (Same as Priffy)
Chavez (Same as Priffy)
Viole (Same as Priffy)